L'articolo di oggi del Financial Times su Bush è abbastanza lapidario.
Il titolo in prima pagina " Burying the Bush era"  e quello all'interno "A tragegy of errors" non sono neanche molti esagerati come a volte lo sono i titoli dei giornali.
Adesso vediamo Obama che dovrà navigare in acque difficili almeno per un anno.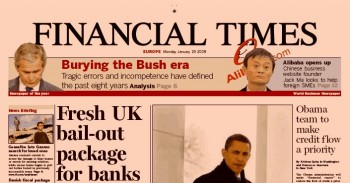 Post correlati: